The 'recipe' for the best tasting edibles on the market, from Minerva, came about as our founder and edibles visionary, Andrea Lupear, was looking for ways to get back into the food industry when she had a monumental realization: that it was impossible for her to microdose cannabis and enjoy the edibles she personally wanted to eat, simply because vegan cannabis edibles were not available to buy on the market. Wasting no time – she dove into the experimental production process – finally creating a shelf-stable, delicious cannabis-infused pate de fruit! 
While there are lots of 1:1 edibles brands out there, very few of them are truly gourmet and almost none were vegan. Most frustratingly: hardly any of them taste great. This drove her passion to create the best tasting edibles on the market.. Constantly inspired by the exclusive feelings only the best food is capable of evoking, our team at Minerva enjoys mixing unexpected flavors and all-natural ingredients together in order to provide a uniquely delightful sensual microdosed cannabis experience for our customers.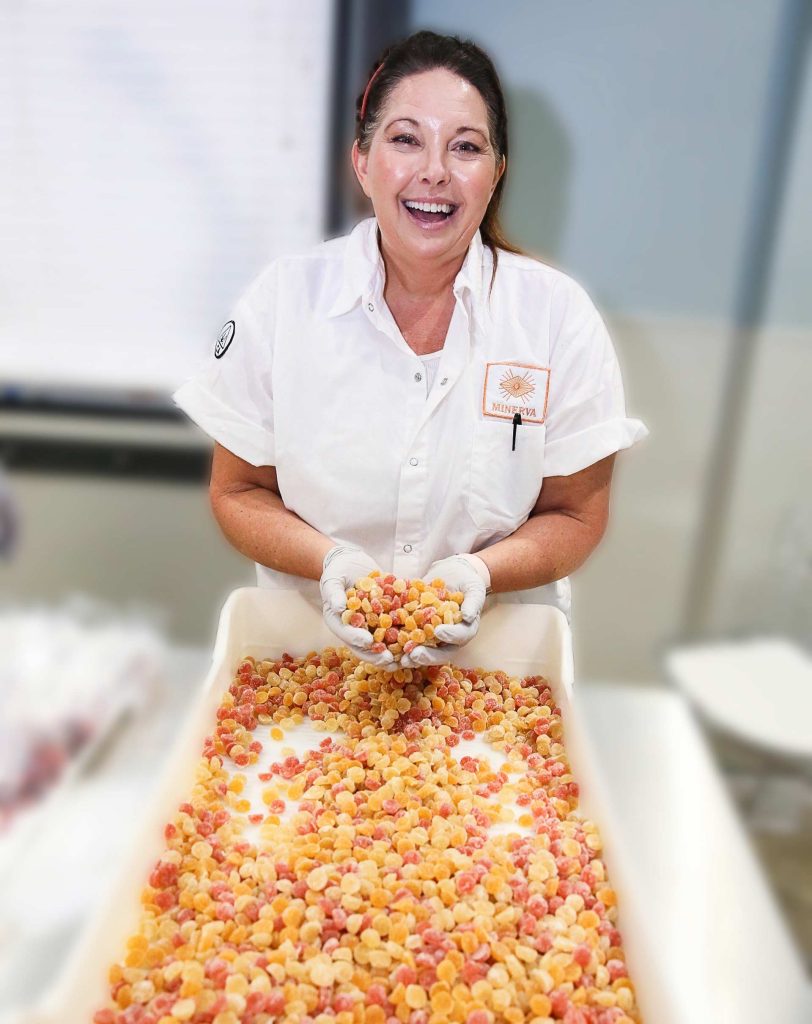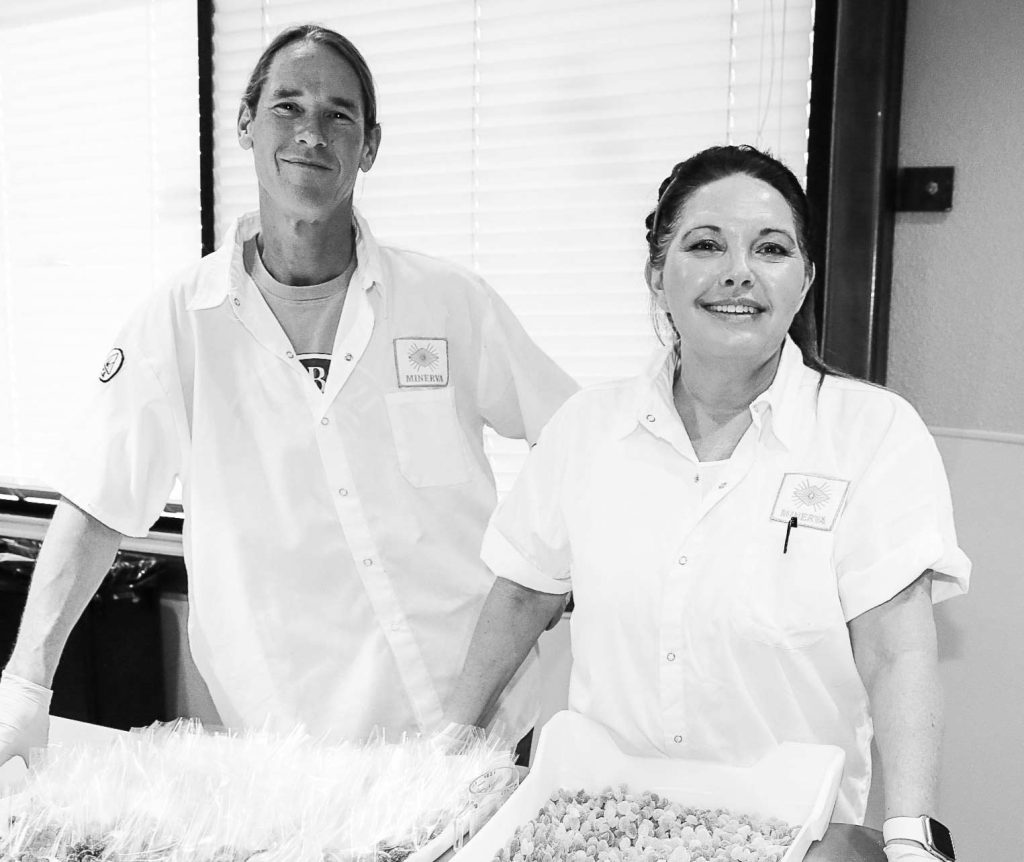 We are proud California natives (our brand's inception was in Marin County), and live to daydream about healthy cannabis edibles and other food combinations, so providing truly microdosed treats that make people happy is our number one priority. It is our absolute pleasure to offer our vegan cannabis edibles in hopes of inspiring a better world.